Executive/Personal Coaching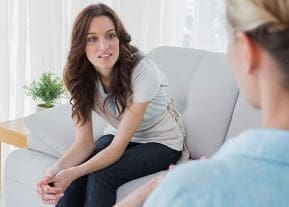 Coaching is a structured conversation between you and your coach that is designed to facilitate the development of personal or professional goals and to develop and carry out a plan for achieving those goals.
It can be one-on-one or with small teams in private sessions where a customized improvement plan is created, documented and monitored.
Coaching can be around any topic that impacts your personal or professional life.
We can coach face-to- face, over-the-phone, or via Skype.
Most requested coaching topics:
Working With Your Team
Sales
Public Speaking
Interview Techniques
Motivation and Engagement
Productivity & Time Management
Coaching for Entrepreneurs
Interpersonal Relationships
Interpersonal Communication
Conflict Resolution
About Coaching with Nsight Partners
Thank you for inquiring about coaching with Nsight Partners.  Even reaching out to explore the idea of coaching is a win!  As corny as that sounds, one of the principles of coaching is celebrating what I like to call 'wins'.  Wins are victories, big or small, and should be celebrated as they propel you into the tougher stuff.
The intent of coaching is to foster professional and personal growth.  Coaching is very future-oriented, and the objective is to design and implement goals, develop strategies, and achieve a more balanced life.  We will celebrate wins as well as look at pain points.  The objectives are accomplished through one-on-one confidential conversations between the client and the coach.  Each meeting progress is reviewed, and new goals are set.  No minimum number of sessions are required, however, to maximize growth about 12 sessions is optimum.  Weekly or bi-weekly sessions are best to maintain momentum.  Meetings can be held at Nsight's office or a location of the client's choosing.  Off-site (away from your workplace) is generally best.
So, what's the difference between coaching and counseling?  Generally, counseling is best at dealing with something that's wrong: for example, emotional problems such as depression or anxiety.  It is especially focused on healing and recovery.  Occasionally counseling clients partner with a coach to work on future aspirations while the work with the counselor continues.
What can you expect from your coach?
As your coach, I bring many qualifications to our partnership.  I commit to confidentiality, empathy, timeliness, respect and a judgment-free mentality.  and I am a…
Sounding board:

I will listen to you.  I will hear what you are saying and what you aren't saying.  I will encourage and motivate you.  I will ask powerful questions.  You will do most of the talking.

Accountability partner:

I am a prodigious note-taker and you can guarantee that what you've committed to in a

session will be brought up in the next session.

Perspective shifter:

I will help you see things from a different perspective.  I will help you develop and stabilize the priorities for your life based upon your discovery of what you value.

Dreamer:

I will push you to dream and I mean big dreams, enlarging your vision to unlimited possibilities.  We can all do so much more than we believe.

Comfort Zone Challenger:

I will challenge you to step out of your comfort zone.  Take some risks with yourself and push to be bold.